Nobody completely understands why Microsoft decommissioned its flagship video editor. But, indeed, Windows Movie Maker was one of the most exciting, beginner-friendly video editing tools in existence.
However, the world is moving fast, and nobody has time to dwell on the past.
There are literally hundreds of alternatives to Movie Maker. However, in this article, we'll be paying attention to only the best, and in this article, we'll be giving you ten best alternatives to Windows Movie Maker. Please don't mind the order. We're just giving a compilation, along with some hint. You can always choose what's best for you!
While some of them are completely free, others offer both free and paid versions.
In any case, here's what we've got!
Microsoft Photos
While Windows Movie Maker is no longer accessible, Windows 10 users can still make simple videos on their computers. This is thanks to Video Editor, which comes embedded in Microsoft Photos.
To access it, you can just search 'Video Editor' on your computer or open Microsoft Photos and select 'Video Project' to get started anytime.
Video Editor allows you to handle basic editing tasks such as trimming, speed, motion, text, filters, background music, and even 3D effects! If you loved working with Movie Maker, then Video Editor will make you happy.
While this sounds really good, Video Editor is only available on Windows 10.
Animotica
If you are looking for a balance between quality and usability, Animotica is your go-to video editor.
Animotica was designed with a more intuitive, yet creative outlook that makes navigation super-easy for beginners. Whether you want to perform very minimal video editing tasks or want to create pro-level video clips, Animotica has just the tools to get the show on the road.
It comes with a rich library of transition effects, audio tracks, filters, stickers, and more.
Beyond videos, you can make slideshows and animated logos with Animotica, making it a very versatile tool for everyone.
It is crucial, however, to note that Animotica is only available for Windows 10 users.
It is free to use, but if you want to own a pro version for life, it can be yours for just 6.99 dollars, enough for a couple of cups of coffee.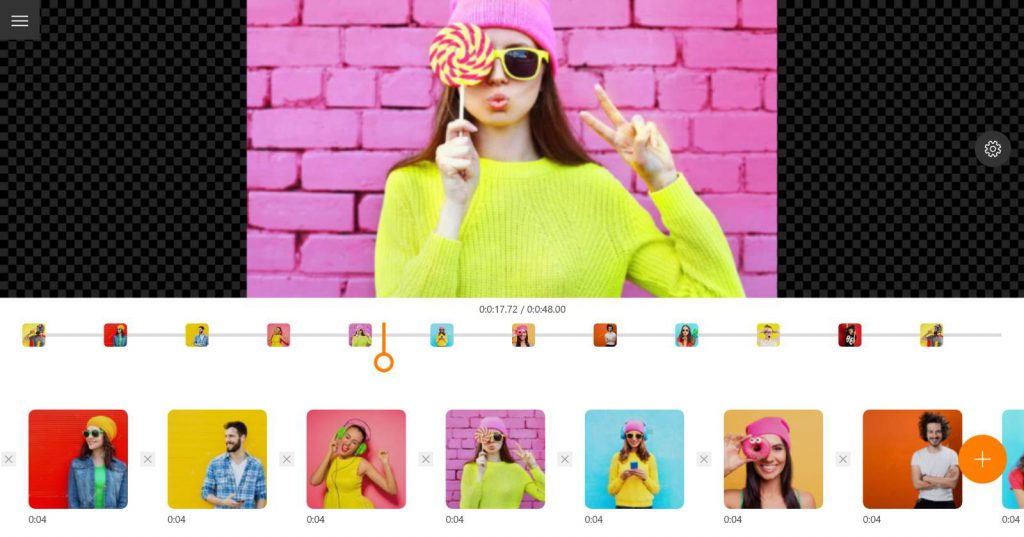 Videoproc
Videoproc is another software very similar to Movie Maker. This one, however, boasts of the ability to deliver buttery-smooth 4K resolution videos at fully accelerated speed without compromising quality.
It doesn't come with several features, though, but that's not a problem if you're looking for an alternative to Movie Maker. It does give you rudimentary video-editing features along with just a few advanced features to enable you quickly work on your clips.
Videoproc offers you a 30-days free trial and a lifetime license, which comes with a money-back guarantee if you're unimpressed after the trial! With respect to the pricing, Videoproc offers a range of prices, from its $59.90 per year for 1 PC plan to its $119.90 lifetime for 5 PCs plan.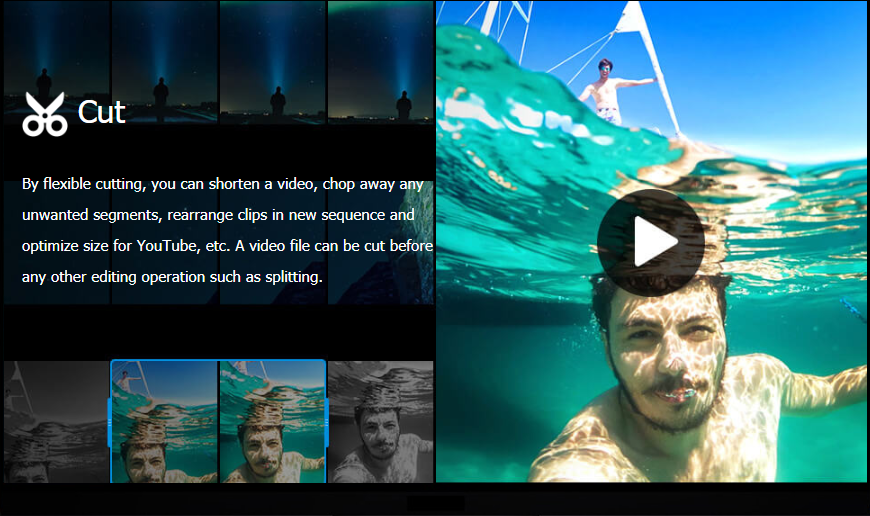 Avidemux
Avidemux is an open-source video editing software with pretty basic features and is entirely free to use. With this tool, you can easily cut, filter, and encode your videos. Its key strength is its ability to accommodate several file types such as AVI, MP4, ASF, etc.
Avidemux is not only available on Windows. It is also available on Linux and Mac OS!
Its user interface is not as fancy as you may want, but this tool will satisfy you as a Movie Maker alternative.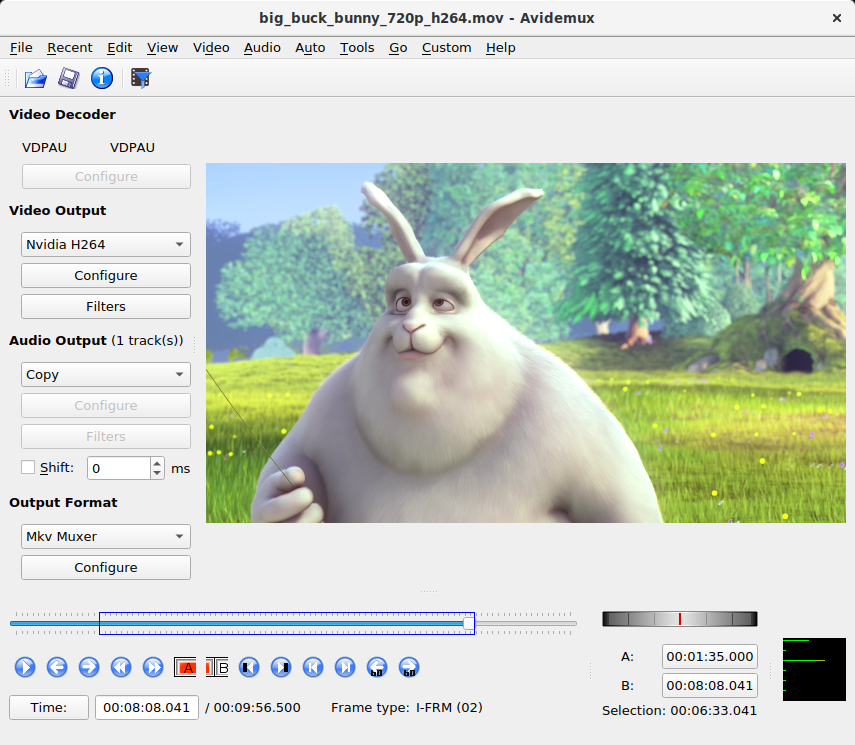 Movavi Video Editor
While Windows Movie Maker is a free tool for PC, iMovie is a similar version for Mac users. Whether you're looking for a Windows Movie Maker or iMovie alternatives, Movavi Video Editor is a versatile video editing software out there that you want to look into.
Like other video editing programs, Movavi Video Editor boasts a simple interface that is easy to get onboarded with. You can quickly organize your clips, elements, or effects in the timeline thanks to its drag-and-drop feature.
Creative video templates are available inside the app, which lets you upload your sources for a complete product in minutes. It also offers a full suite of editing tools, from shot stabilization, picture-in-picture, and voice-overs to transitions and filters.
Movavi Video Editor is now available in 18 languages. You can have a 7-day free trial before deciding on lifetime access to the app (plus photo editor) at $199.95 or a one-year subscription from $89.95.
Ezvid
While being a suitable alternative to Movie Maker for its simplicity, Ezvid takes video editing a notch higher and should serve as an excellent upgrade for users of Movie Maker.
While only available for Windows, Ezvid is a well-equipped video editor and screen recorder.
Ever since its introduction in 2011, it has been upgraded with other cool features such as Facecam, speed control, screen drawing, and voice synthesis. With its straightforward interface, a beginner will feel like a pro in just a few minutes.
Its screen-recording feature makes it a favorite among Minecraft players.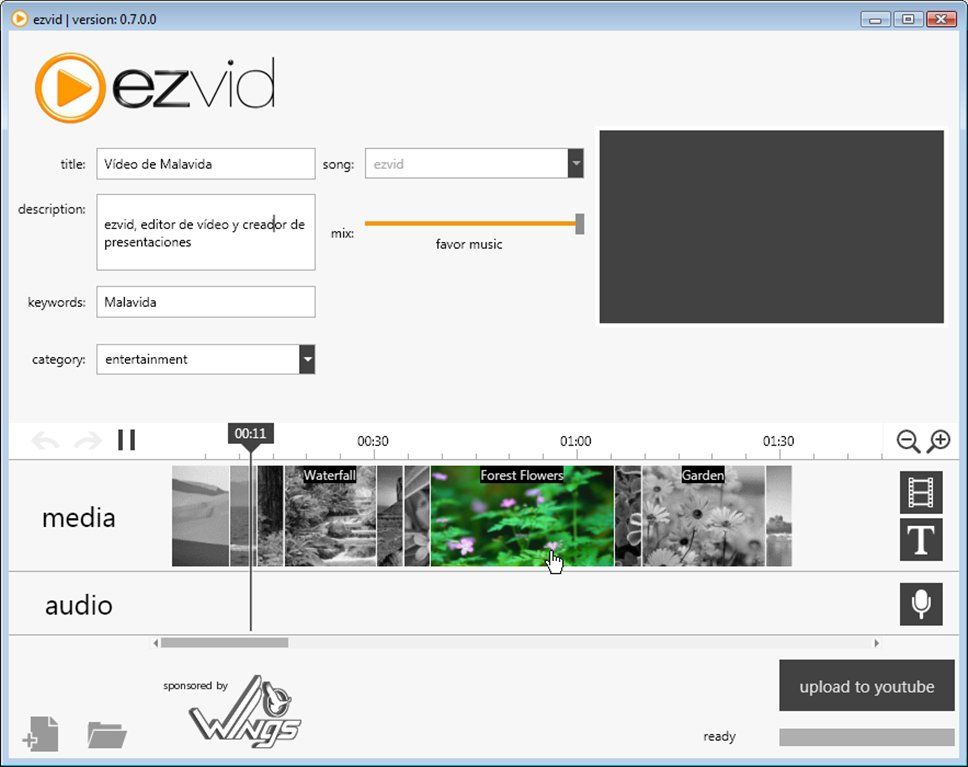 VideoPad Video Editor
VideoPad uses a vintage interface that makes you feel a bit old-school. But this says nothing about its capabilities, though.
It boasts of intuitive, fast editing, and has been lauded by some for its quick video stream processing. It also supports all video formats you can think of and packs over 50 transition effects for professional editing.
However, it only offers a free version for 'non-commercial use.' This is just to say that not all features are free. You get to pay a one-time fee of 35.95 dollars to get the commercial version with its full functionalities.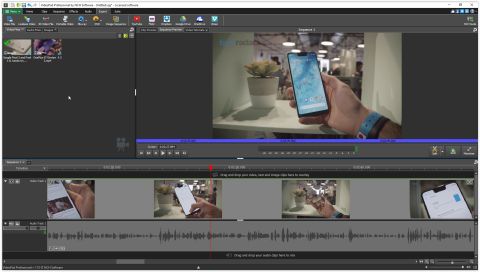 Shotcut
Shotcut could be seen as a high-end alternative to Windows Movie Maker. This is because it does come with a pro-looking interface that should take you some time to master. On the bright side, though, it also packs all the extra features that give you the head-start if you want to handle more complex video editing tasks over time. Some review sites say Shotcut is free. However, Shotcut currently goes for a small one-time fee of $9.79.
It comes with a lot of features too long to be included here, but be sure that it covers all the features of Windows Movie Maker and adds a whole more such as 3-point editing, deinterlacing, clip reverse, etc.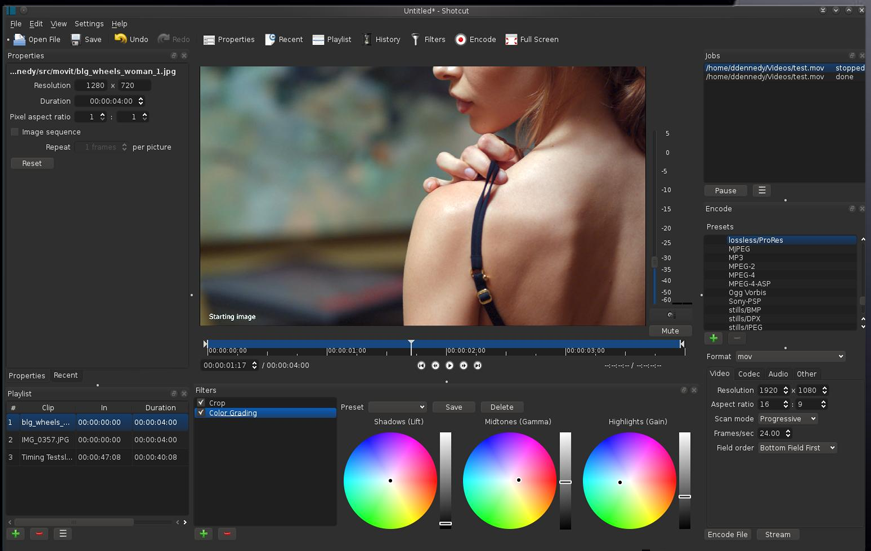 VirtualDub
VirtualDub is perfect for small video editing tasks. It was designed as a compact tool for efficient, speedy, linear video editing.
VirtualDub offers a small collection of filters for fine-tuning your videos. Indeed, VirtualDub is open-source, and with that in mind, you can always add-on additional 3rd-party features through the plugin interface.
It is important to note that videos edited on VirtualDub can only be stored in .avi format.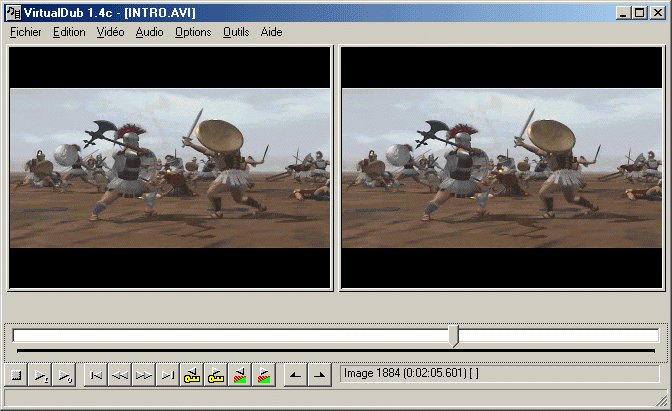 VideoLan
VideoLan Movie Creator was produced by the VideoLan, the same company that created the famous VLC Media Player.
It is not just available for Windows but also for Linus and Mac OS.
Its strong point is that it supports almost all video and audio formats you can think of. Its natural interface also makes it a good choice for beginners. While it is quite simple, it is significantly faster and more powerful, which gives it an upper hand relative to Movie Maker.
Also, it allows you to render your videos in different resolutions and quality levels.
It is also open-source, which means that a whole community of developers will be adding new features to it from time to time.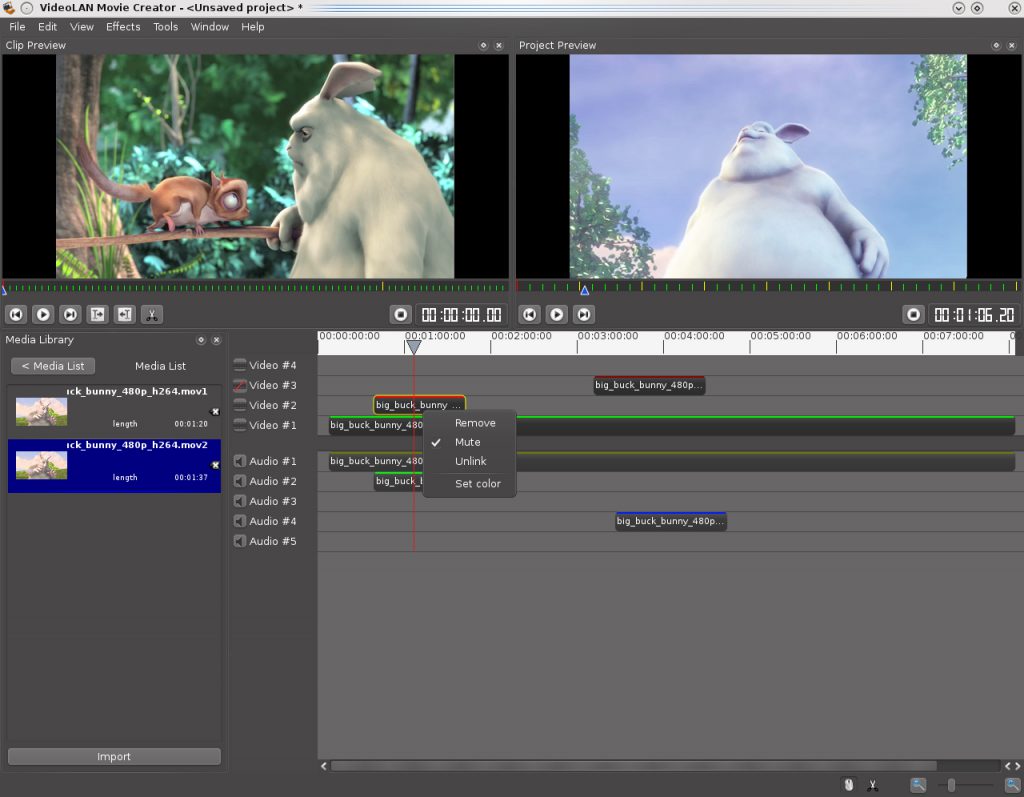 AVS Video Editor
AVS Video Editor has a similar interface to Movie Maker and supports a wide range of audio and video formats as both input and output.
Owing to its simplicity, you can quickly get down to your video editing tasks with very little knowledge of video editing. You'll also like its slideshow maker, which allows you to combine images, audio, video effects, and transitions.
It renders your videos in several frame capacities such as HD, 2k Quad HD, etc., and allows you to directly share your videos to your social media platforms. AVS offers its five multimedia pro tools in one package and these can be accessed with a yearly subscription fee of $69, or you can just grab it with a one-time fee of $199.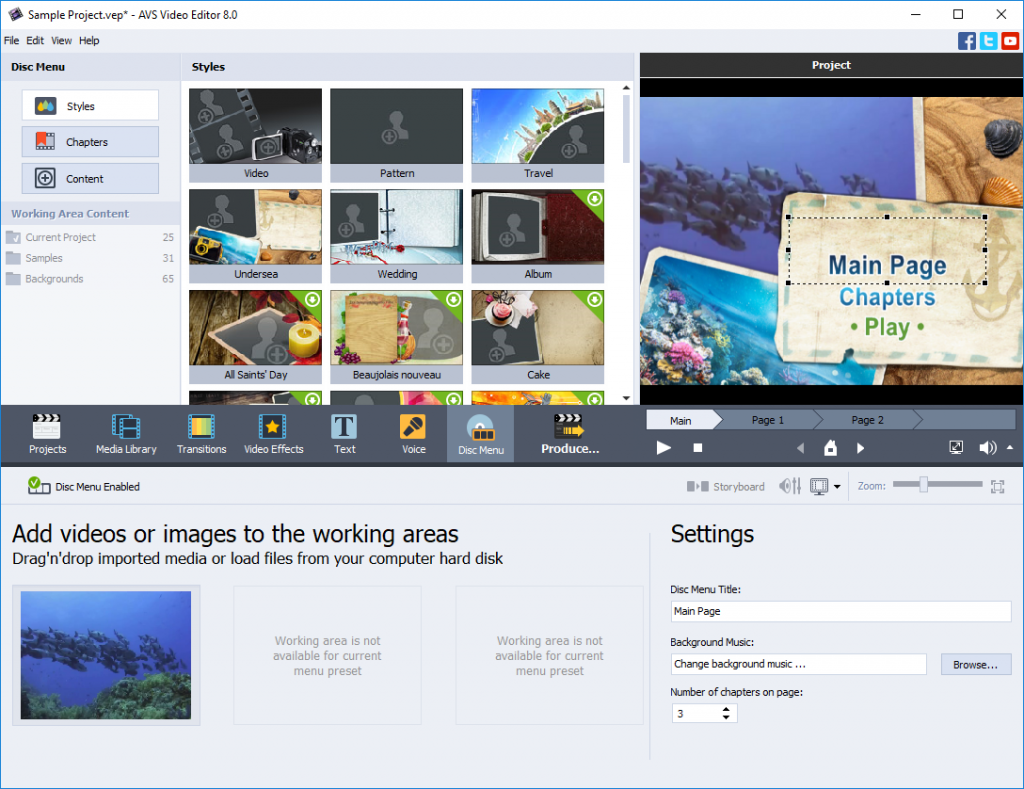 On the hunt for video editing jobs? You can find Video Editor jobs on Jooble if you want to start a career in video production.
Let's work some basic details into a table, shall we?

| | | |
| --- | --- | --- |
| Editor | Free/Paid | Required Skill-level |
| Microsoft Photos | Free | Beginner |
| VideoProc | Free 30 day trial followed by $59.90 per year for 1 PC, $78.90 Lifetime for 1 PC, or $119.90 lifetime for 5 PCs. | Beginner |
| Avidemux | Free | Beginner |
| Ezvid | Free | Beginner |
| VideoPad Video Editor | Free for non-commercial use. $ 35.95 for commercial use | Beginner |
| Shotcut | $9.79 | Intermediate |
| VirtualDub | Free | Beginner |
| VideoLan Movie Creator | Free | Beginner |
| AVS Video Editor | Normal prices: $69 yearly or $199 unlimited | Beginner |
| Animotica | Free. Premium goes for a one-time fee starting from $6.99 | Beginner/Intermediate |
Do You Know of Any Other Awesome Alternative?
The editors we've discussed above are the best we've seen, based on experiences and user reviews.
Some of them are pretty simple with basic features, while others bring more functionality to the table.
However, as a beginner, there will be a time when the basic features won't suffice anymore, and you'd want to spread your creative wings a bit wider with more advanced features. This is why it is best to go for the alternatives that have more extra features so you won't outgrow them any time soon!
That said, do you want to suggest some awesome alternatives? Let's have them in the comments!