Launched in 2017, Animotica is rapidly earning a solid spot in the world of video editing, helping newbies and professionals to make exceptional video content with ease. Now, it has hit 4 million downloads.
Recall that Microsoft announced in January 2017, that its video editor, Windows Movie Maker, would no longer be available.
Indeed, while Windows Movie Maker was a free, simple video editor, it was very popular because of its ease of use and efficiency. Thus, when it was thrown away by Microsoft, there was a huge need for an alternative video editor to quickly fill the void.
The Problem with Movie Maker's Alternatives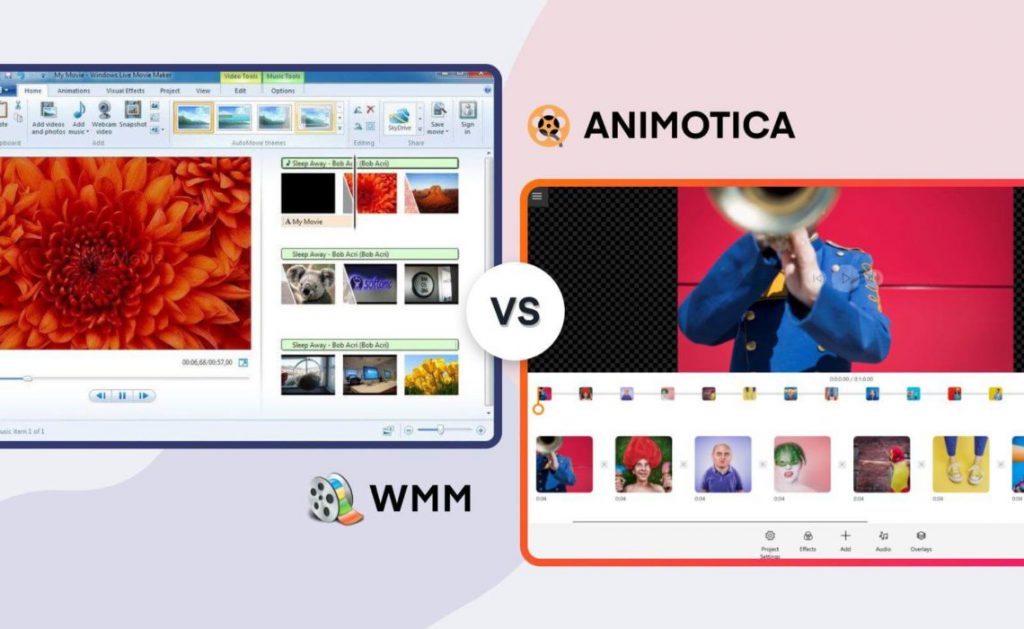 Right after the disappearance of Windows Movie Maker, there was a massive influx of video editors on Microsoft Store.
Many of these were free or low-priced but were not half as powerful as Movie Maker. The few great video editors available on Microsoft Store were high-priced and consequently unaffordable for many video creators.
Thus, it was hard to find a video editor that offered powerful features for free while unlocking even more advanced features at an affordable price.
This was why Animotica was developed.
A Magical Solution: The Birth of Animotica
Animotica was released on July 25, 2017. But it has, with time, become one of the best-rated video editors on Microsoft Store. Animotica currently has over 40,500 reviews, with nearly 70% of its reviewers dropping a 5-star rating.
It has also been recognized and reviewed on other SaaS platforms across the internet.
So far, Animotica has been translated to thirteen different languages as it continues to push boundaries, serving folks from all corners of the world.
Furthermore, Mixilab—the owners of Animotica—announced on March 30, 2020, that Animotica's Full Pro version had become officially free for schools. This way, schools now have the chance to help their students learn the essentials of video editing, the easiest way possible.
Why Users Love Animotica
Animotica has shown to be one of the best alternatives to Windows Movie Maker and based on reviews gotten across all platforms, most of its users agree with that.
Design
One of the main selling points of Animotica is its simplicity. The video editor comes with a warm, friendly interface that doesn't intimidate new users.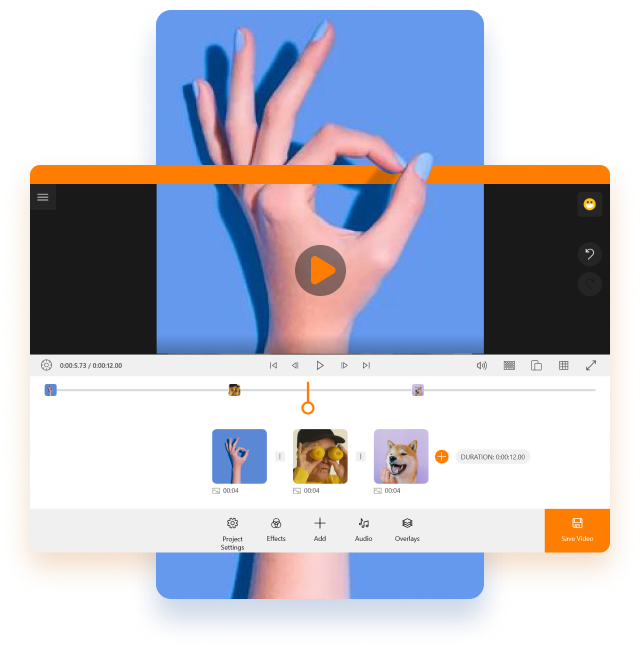 Animotica's 'Quick Tools' section is super accessible, and it comes with dark and light-themed designs for users who like to switch background colors.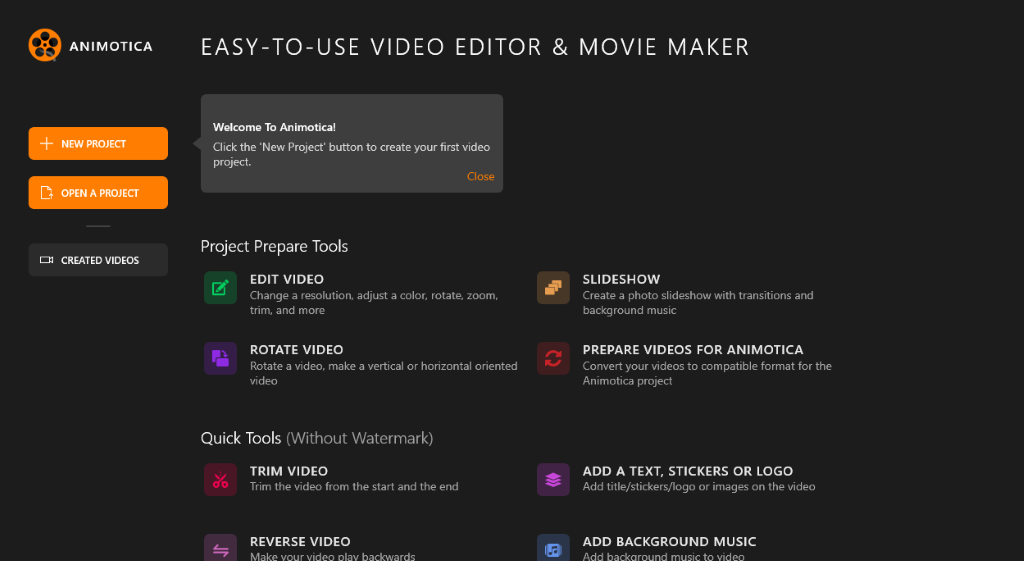 Pro Version Vs. Free Version
Animotica can be downloaded for free. However, its free version comes with limited functionality compared to its PRO versions.
With Animotica's free version, you get all the basic features of Windows Movie Maker, along with unlimited exports in HD (720p). The only catch is that Animotica's watermark would sit at a corner of your videos (there is a list of watermark free features you can use though).
Animotica's pro version will give you access to advanced features such as overlays, green-screen effects, color correction, and many more.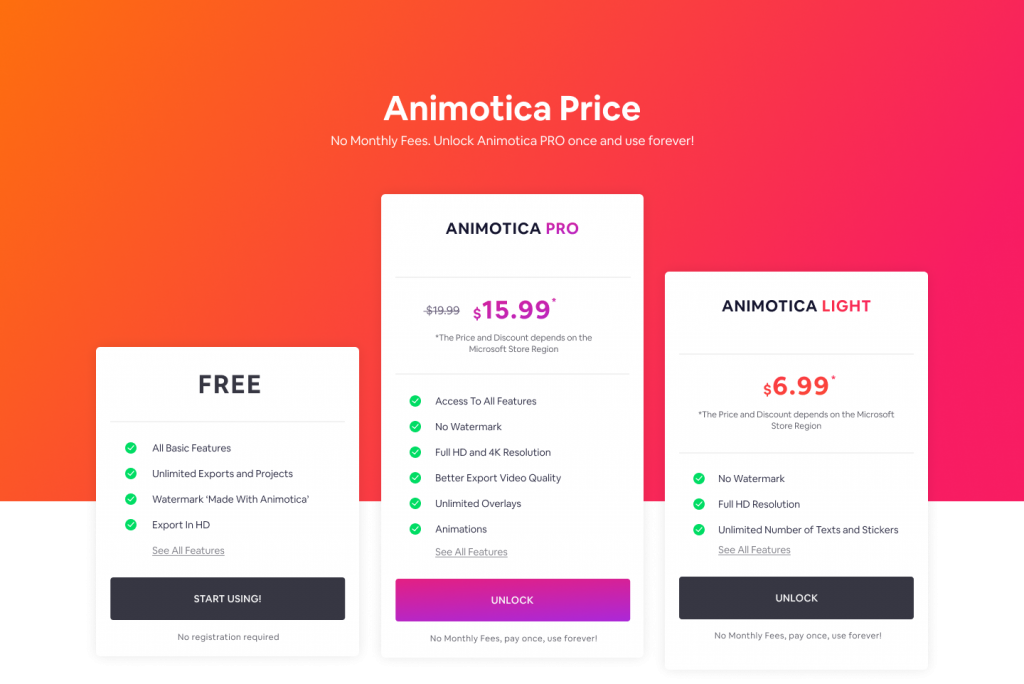 Regardless of what version you're using, Animotica offers free support to all its users.
Features
Animotica is inexpensive and easy to use. But this does not mean it is 'cheap' in features. Animotica packs a solid punch in terms of features, and you can literally create a blockbuster with it.
Some of its awesome features include:
Transition Tools—For a smooth combination of videos and pictures, Animotica offers a wide range of transition effects
Audio Tools—Includes Voiceover, Music Library, Audio Fade, Audio Detachment, and MP3 Extraction
Easy Trim/Split – users can trim their videos from the beginning or end, or split the video in a few parts in one click
Chroma Key—For Green Screen Effect
Pan and Zoom Tools—For Ken Burns Effects
Speed Adjustment Tools—For Slow Motion and Time Lapse Effects
Overlays—for adding pictures, videos, etc. on top of another video of picture
Animated Caption—for adding moving texts on your videos
Several other features can be easily found in Animotica. The best part is that they're designed to be learned easily by anyone.
In August 2020, the Animotica team celebrated 3rd birthday of the product. You can learn more about Animotica in numbers here.