Simple Yet Powerful: Animotica Lands perfect Scores On The Kid-friendly Educational App Store
Animotica, the pride of Mixilab product Family, has been one of the simplest, yet feature-rich video editing applications for Windows 10 for several years. Over time, we have noticed that our intuitive interface and a wide variety of options complemented by a $0.00 price tag attract countless beginners.
What we did not expect was a perfect 5-star score and a PEGI 3 rating (3 years and upwards) granted to us by the professional teachers and scholars at the Educational App Store.
"This application encompasses all the traditional tools you would expect from a high-quality piece of Video Editing software such as video trim, split, combine video and photos, add music, add voiceovers, scale, rotate, color adjustment and so much more.", reads the teacher overview.
Animotica for children
We guess one might indeed say that Animotica is a perfect solution for children, teenagers, and young adults making their first steps in video editing. We offer everything needed to create amazing and colorful school projects absolutely free of charge and our Movie Maker is free from in-app advertisements. This is one of the ways we make sure our users gain access to a solid experience without obnoxious (or potentially harmful) distractions.
Additionally, we tend to guide our users and point them in the right direction whether through our blog, the FAQ pages, or through the interface itself.
"Once the application has been downloaded the user is shown a delightful, exciting opening screen that gives a welcome tour of the software. This can be skipped, but as a first time user, we recommend that you watch this informative slideshow." – Teacher review on the Educational App Store.
Editing and education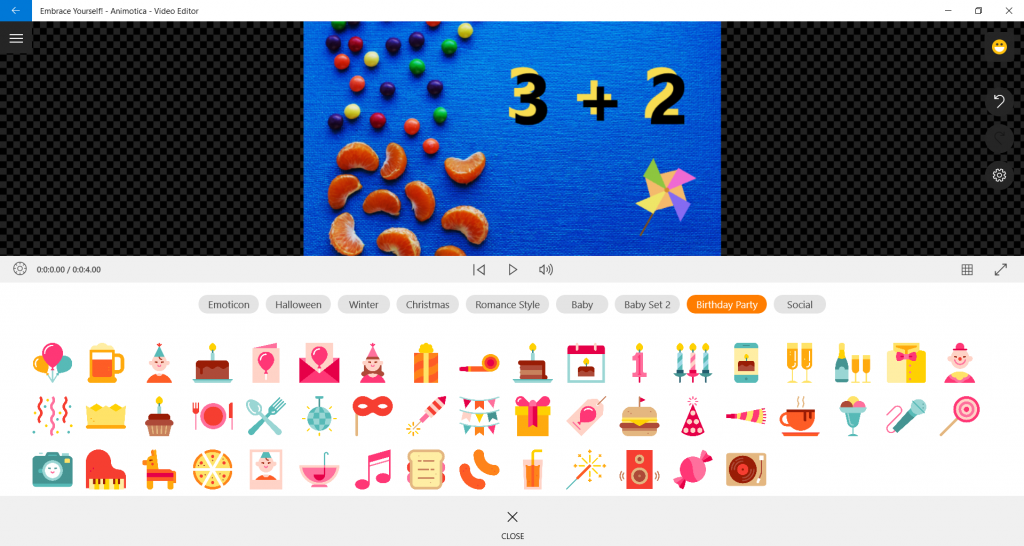 Despite being simple and intuitive, we boast an impressive number of features that are demanded in pretty much every curriculum:
Amazing, cheerful and colorful effects
Eye-catching transitions for slideshows, presentations, and videos
Video file conversion to make sure the videos are both software- and hardware-compatible with the resources of a given institution (or social media)
A plethora of collaboration opportunities designed to enhance communication skills, creative development, and tech skills that are oh-so needed in the 21st century
"Animotica is a stunning piece of video/photo editing software that is very easy to use with endless features and options. A video can be created within minutes for use with advertising, social media campaigns, short movies, business promotions and just pure fun!" – The Educational App Store
Animotica for schools
Animotica now is available in Microsoft Store for Business! We offer PRO features for schools absolutely for free.
If you're teacher, parent or student interested in using powerful yet simple video editing software for the class, you can request your business account administrator to get Animotica from Microsoft Store for Business for free. If you have any questions, just drop us a line!